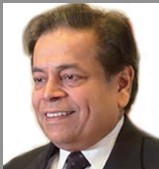 MR. CHANDRA KUMAR DHANUKA
Chairman
We at Dhunseri Group have been able to achieve success in our endeavours using the three vital tools; foresight, proper strategies and preparedness to deal with the present and future of our business. I would like to express my gratitude to all of you for standing by us throughout this journey and wish this relationship grows stronger in future.
We always aim to move forward and overcome constraints enroute in the path of progress by adopting cross intelligent business prudent decisions mostly of the management team. It is achieved by the hard work put in by each and every employee across the organisational chain and this is a reality at Dhunseri.
One of the Company in the Group is engaged in Petrochemical Business located in India and Egypt having a Turnover over One Billion US Dollar.
Dhunseri group has forayed into the international tea business through the acquisition of two tea estates at Malawi in East Africa.
Your Company endeavour to adheres to all the norms of environment friendly initiatives for the betterment of the society.
Our African tea business continues to maintain consistent growth. Macadamia Nuts is another important activity and steps are being pursued to enable the Company to attain the status of being one of the largest producers of Macadamia Nuts in the World.
As we prepare for the future, we have the key success factors and the huge confidence in us to withstand the winds of change. We wish to expand gradually and increase our market presence. We expect to see a significant growth benefiting all our stakeholders.